Introduction
[
]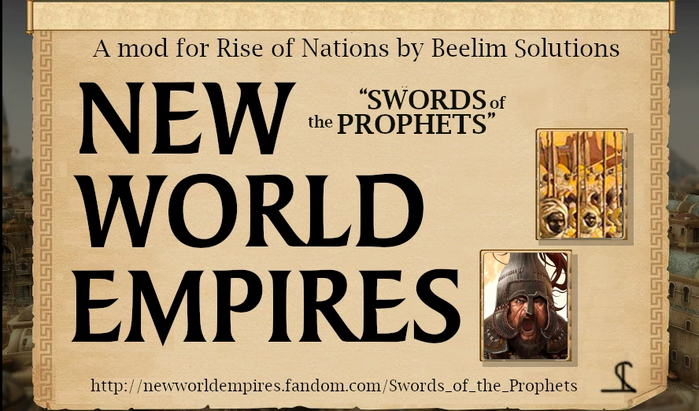 "666AD:
It is a world of religious conflict, as old ideas come under the test of new forces born out of upheaval and chaos. From east to west, barbarian raiders ride forth from the emptiness of Asia, looting and laying trails of blood and ash everywhere they go, while in the Middle East, an obscure cult has risen to become the latest and most influential religion the world has ever seen — Islam, even as Christendom seems to be on the brink, hemmed in by Muslims from the south and the heathen scourge from the north.
So now, once more, the world is convulsed by war.
An age of new prophets and swords is upon us."
Welcome to the official wiki of Swords of the Prophets!

[

]
This is a total conversion mod, based off the popular mod Rise of Kings, and is a prequel to the original, named Chronicles, concentrating mainly on the 7th, 8th, and 9th centuries CE of Old World history and concentrates not just on Dark Age Europe, but on Asian history as a whole.
This wiki is meant to function as the official documentation for Swords of the Prophets (besides being a whiteboard of sorts for the dev team). We hope that it will prove useful to you, as it has to us these past few years. You may visit either Patreon or Steam to download this mod.